Jimmy John's Gourmet Sandwich Restaurants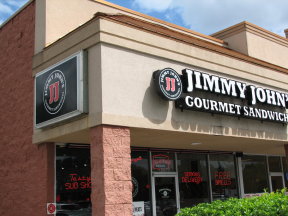 "The biggest thing for me with Morris is that he was a really good partner early on in the process. This is super important to me. He was involved while we were doing site evaluations, prior to getting formal bids from subcontractors.
Morris was willing to get involved ahead of the curve with site selection concerns and planning discussions, when we were bringing a facility into a new location. Morris functioned as an extended team member which proved extremely helpful.
Solid quality of work, timeliness on the actual job itself and typically meeting the timelines, schedules, and deadlines were normal occurrences with Morris and his superintendents. I will be using him for additional projects as he has proven to be able to do exactly what he says he will do and what I expect.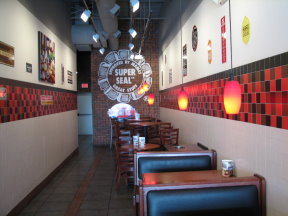 Morris's honesty and integrity are very, very solid, as is his professionalism. I definitely trust him. I trust his judgment and I know that he knows what he's doing. If he tells me something I can pretty much take it to the bank. We have definitely had solid communications. He does a fine, solid job on being responsive. He meets all of my expectations.
On all projects that we worked on together, I feel like he's always been on the up and up. He was upfront, realistic and transparent with all aspects of the project. As far as teamwork and partnering, he is definitely a five out of five.
Morris and his team have  always done a great job and it is for this reason he's on schedule to do my next project. Overall, Morris gets two thumbs up. I would not hesitate to recommend him two others."
Clay Gillam
1030 S, Orlando Ave., Cocoa Beach, FL 32931